Textile Industries
Chemical Industries
Fertilizer Industries
Sugar Industries
Food Industries
Cement Industries
Mineral Industries
Rubber Industries
Our range of sand bags are excellent choice for the construction of levees, birms, dikes and barricades for erosion control, flood walls and traffic control. These bags are made from high strength polypropylene woven fabrics. All the bags have superior UV rating that comply with the military and government specifications.

We offer quality sand bags that are highly durable in nature and have a strong texture that avoids any kind of tearing. These bags can be availed in different size specifications with special straps as per the demand of the clients.

Technical Specifications :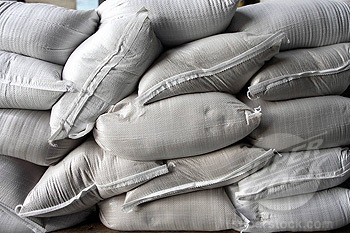 Denier (thickness of woven polypropylene strands): 400 & above
Width: 15"- 33"
Length: As specified by the customer
Colors: As specified by the customer
Capacity: As specified by the customer
Printing: Up to 4 colors on one or both sides with corona treatment / manual printing
Lamination: 15"- 33
Enquiry...