Textile Industries
Chemical Industries
Fertilizer Industries
Sugar Industries
Food Industries
Cement Industries
Mineral Industries
Rubber Industries
Our polypropylene woven fabric (PP Woven Fabric) provide strong, dependable and economical packaging option for diverse industries across the globe. These fabrics are light in weight and ideally suited for packaging corrugated or wooden boxes, cloth bales, machinery and many other finished goods for complete protection.

The PP woven fabrics can also be used to cover aircrafts, trucks, tempos, trailer truck, railway wagon, industrial outside storage, machine and agriculture products at farms. Available in roll form, our range of fabrics can be easily loaded on any cutting and stitching machines.


Technical Specifications :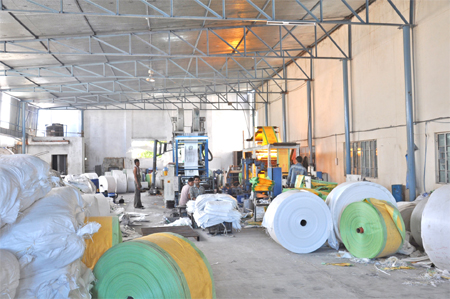 Mesh weaves: Custom made
Lamination: 15"- 33"
Open width: Upto 122 inches/310 cm
Circular/tubular fabric: Upto 61 inches/155 cm
Color: As per the requirements of the client
Enquiry...